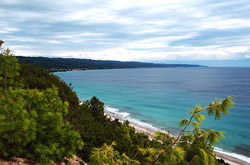 Halkidiki, also called "the secret paradise of Greece", is a vacation destination for many tourists. It has beautiful beaches backed by pine forests, organized water sports, historical monuments, and many interesting cultural events.
For Greeks and for foreigners also, Halkidiki is one of the fortunate places that reflect Greece in all its aspects: inviting sun, Crystal Sea and golden beaches, relaxing nature, friendly people, traditional villages along side with modern holiday resorts and remainings of the country's glorious past.
Fertile plains and extensive forests are wonderfully combined with the clear blue sea of the Aegean that embraces this characteristic three-pronged peninsula, situated in a short distance from Thessaloniki -the country's second economic and cultural centre.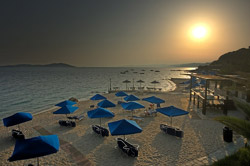 Links about Halkidiki:
www.halkidiki.com
www.go-halkidiki.com
How to reach Halkidiki
Halkidiki is situated approximately at a 45-60 minute drive from
Macedonia International Airport
* of the City of Thessaloniki**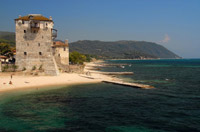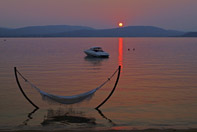 *Macedonia International Airport is connected with most European capitals and several other European cities by direct flights.
** Thessaloniki is the second largest city in Greece and it is approximately 45 minutes drive from the Conference Venue